Posted by Hooksgreen Herbs on 28th Jul 2021
Well, what a fantastic show we had this weekend at RHS Flower Show Tatton Park. It was great to be back at a show and to see so many people out and about enjoying it. We really enjoyed interacting with real customers again! What fantastic weather we had too, although it was not just the flowers wilting in the tent!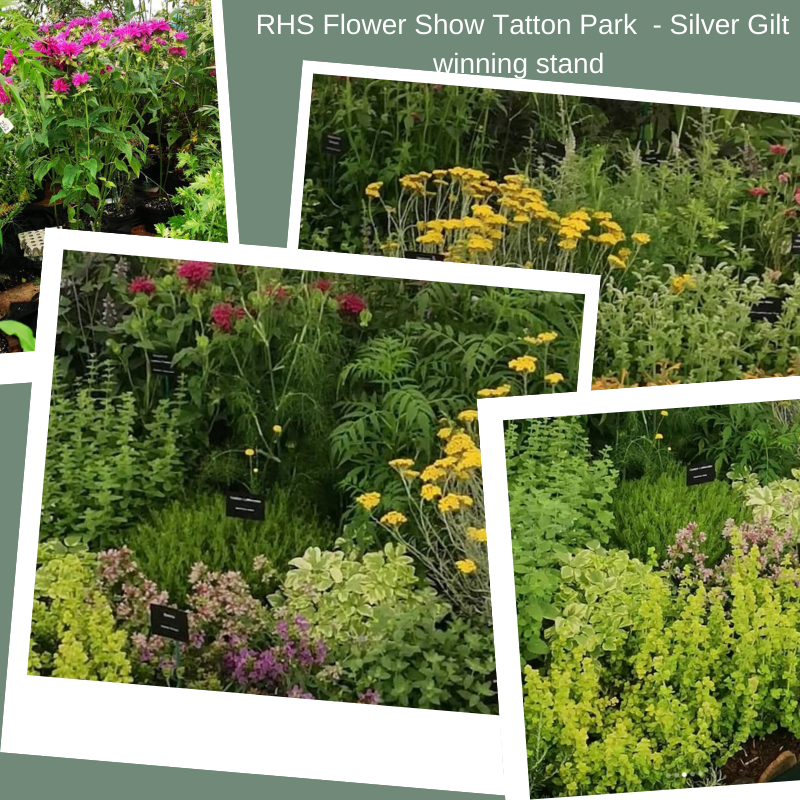 We were joined by our friend Barbara Wilkinson Medical Herbalist and Trustee of The Herb Society helping on our herb stand as well as offering her excellent expert opinion on all things Herbal Medicine. We were also joined by her husband Simon who helped on the Salvia stand. Our Thanks to both of them as always for their help, it was much appreciated.
The whole show was incredibly busy and not only with customers on the stand. We had a slot on Radio Stoke to talk about the show, herbs in general and their uses in herbal medicine with Barbara. We thought we may have got a slot on the TV too, as we spoke to Carol Klein a couple of times, but unfortunately, we didn't make the final cut.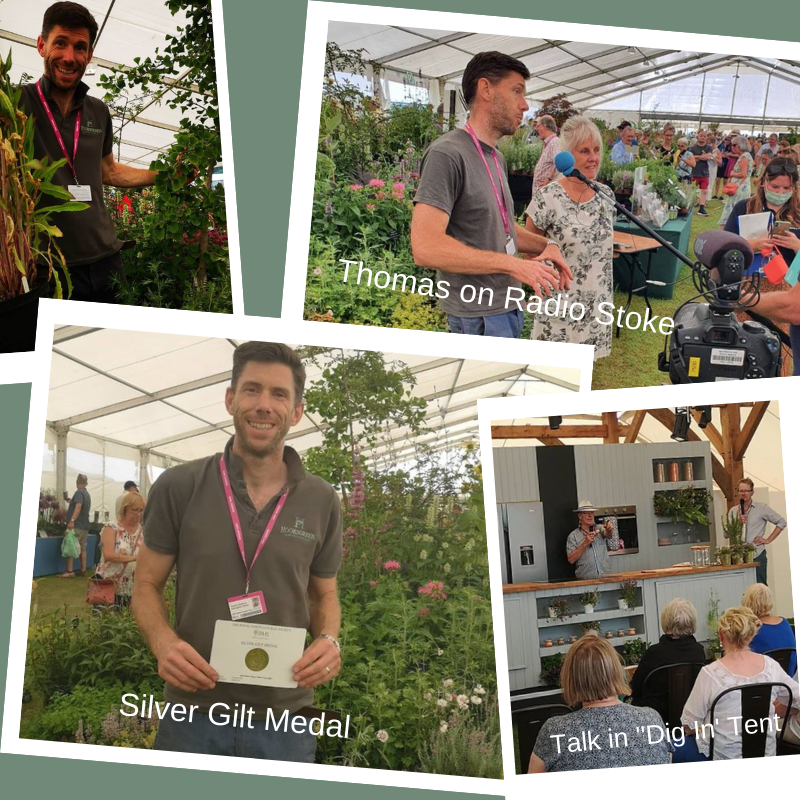 Malcolm joined Mark Diacono food writer, grower, photographer and author of Herb: A Cook's companion in the 'Dig in' tent for a talk. Members of the public had the opportunity for a question and answer session, where they could ask anything about all things 'Herb' related with Malcolm concentrating on how to grow and look after herbs. Malcolm can provide talks for groups if you are interested you can find more information here.
At Tatton we always have two displays, one featuring some of our large selection of herbs and the other Salvias.
This is the time of year when Salvias come into their own. As we have so many varieties to choose from it only seems fair to give them their own display!
The Salvia's looked amazing, a stunning array of colours with the beautiful purple flower spikes of Salvia Amistad catching the eye in the centre of the display. People could not get enough of the paler Salvia's this year with pale yellow and cream Salvias selling like hot cakes. Have a look at some of them for yourselves Salvia La Mancha, has beautiful pale yellow and peach bi-coloured blooms. Salvia 'Lemon Pie' has the softest of pale yellow flower and Salvia 'Clotted cream' has a wonderful soft cream flower.
The plant highlights for us were the Inula coming into full flower, due to the conditions in the tent, at least one of us enjoyed the heat!
Bergamots adding bright pops of colour and their wonderful scent to proceedings with Bergamot 'Lodden Crown' being a hit with customers.
African Blue Basil showing well, it was in flower, looking wonderful and sold out at the show. It is edible like it's green cousin but it looks fantastic too, hurry we still have a few online!
All in all it was a very successful show with both displays achieving Silver Gilt just one point away from Gold!